BRAKES
KLM Performance offers the Highest Quality American Made Kevlar Reinforced Braided Stainless Steel Brake Line Kits and High Performance replacement brake pads for specific vehicles.
KLM Performance offers standard or extended-length Custom Made Kevlar Braided Stainless Steel Brake Lines for the following vehicles:
Stainless Steel Brake Lines are an easy way to perform a Brake System Upgrade.
Your brake system is a crucial part of your vehicle. By installing a set of high-performance custom-made braided stainless steel replacement brake lines to replace your rubber brake hose, you will provide the additional stopping power and reduce the reaction time of your vehicle brake system.
Choose a product category: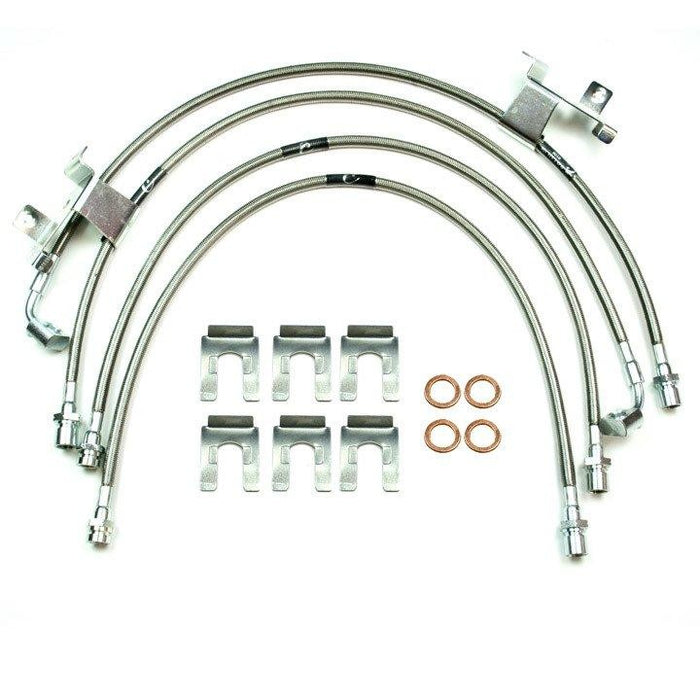 Brake Lines
Brake Pads